Whether you're a developer, a product manager, or work in support, understanding the nature of bugs and issues is vital to delivering a seamless user experience and enhancing the usability of your site or app.
These days there is a wide range of tools available to aid in troubleshooting issues/bug resolution (pick your preferred nomenclature), and that in itself presents a further problem; that's figuring out which tool best meets your own specific requirements.
To that end, we're going to be taking a look at the top session replay software solutions, including our very own
Bugpilot
, and giving you a brief overview of what each of them could do for you. So, if that's your bag, we've got you covered!
What is session replay software?
Session replay software allows you to review entire user sessions from the user's perspective visually.
With session replay, stakeholders can see exactly how users interact with their site or app, including where they click, what they search for, and how they navigate the site.
These tools typically come with enriched features like heatmaps to help give context to results uncovered in replayed sessions. And they commonly feature integrations with existing tools commonly used by developers and product teams.
The primary purpose of session replay software is to help identify bugs or other technical issues and provide feedback and analysis to help better understand what is causing the problem.
Bugpilot
is a SaaS platform that automates the most expensive parts of the bug resolution process. We save companies significant time and money by automating issue detection, notification, and reporting allowing them to cut their response times and time to resolution dramatically. Try Bugpilot
for free
if you want to see how much time and money you could be saving.
Why these tools are important?
These tools allow you to
Diagnose and track user issues faster - Session replays can help you identify the exact behavior which led to a bug, allowing you to replicate and identify issues easily.
Resolve bugs and user issues more efficiently - Because they're easier to spot, development teams will be able to deal with them much faster.
Reduce customer friction and struggles by delivering fixes promptly - Customers want a frictionless experience when using your apps or software, so any roadblocks that harm their experience are always going to be bad. With session replays, you're able to identify and provide fixes quickly so that issues can be resolved before they reach a wider user base.
Optimize conversion rates through greater customer retention/reduced churn - User experience is an important factor in terms of customer retention. If customers can meet their objectives easily within your app or software, they are more likely to stick with you.
Criteria to consider when choosing session replay software
When selecting a solution, check for
Features that meet your specific business requirements - You'll need to make sure that each tool fits well within your business objectives. While each tool below does offer session replay capabilities, some of them come with more comprehensive features, so you should choose those that will benefit your business the most!
Compatibility with your existing toolset and tech stack - As much as it would be easier if tech teams could run their operations with one unified tool, this isn't the case. You'll need to ensure the tool integrates with other tools you're using, like Notion, GitHub, and Zapier.
The cost of session recording tool licenses - As is always the case when choosing software to work with, you'll want to ensure that it fits within your budget. Only pay for the features you'll use.
Best Session Replay Software
1: Bugpilot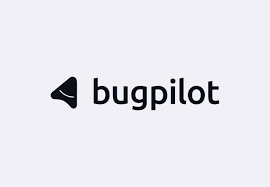 Bugpilot can do what matters most. It makes it easy for users to report issues, automatically produces
detailed bug reports
, finds hidden bugs, and allows you to create session replays for literally any issue.
Features:
Get Technical Bug Reports - Bugpilot automatically collects screen recordings, UX errors, and failed network requests and creates bug reports with all pertinent technical info, including console logs, storage, cookies, browser, device, and much more.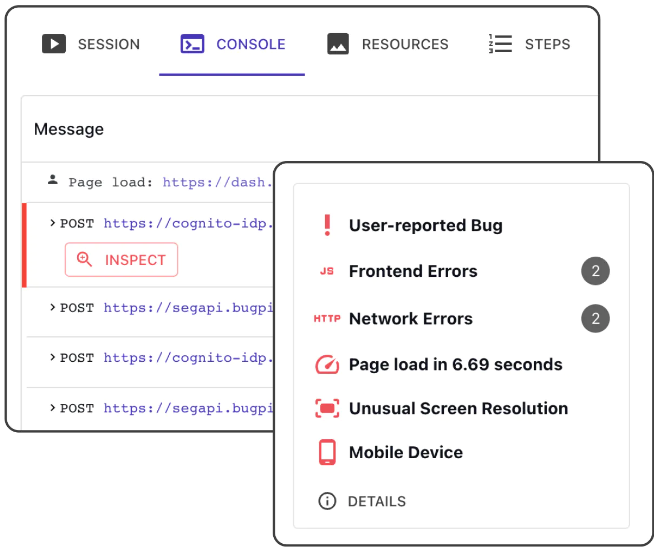 Broad integrations - Not only does Bugpilot integrate with your helpdesk via integrations with Intercom, Crisp, and 10+ other support apps, but you can also receive Bugpilot reports in Slack, Jira, Notion, and 100+ other apps.
Simplified bug reporting -
Bugpilot's reporting widget gives you full technical reports from non-technical users, which is handy because
96% of users don't report bugs
. They just leave.
Simply add it to your web application or integrate it with your chatbot.
Pricing:
Bugpilot has four pricing tiers. SMALL charges $14/mo for three team members, and TEAM costs $49/mo for up to ten team members.
The BUNDLE option allows for unlimited team members and up to 5 workspaces at $119/mo, and finally, the ENTERPRISE package is a bespoke service charged at $399+/mo
2: Replay.io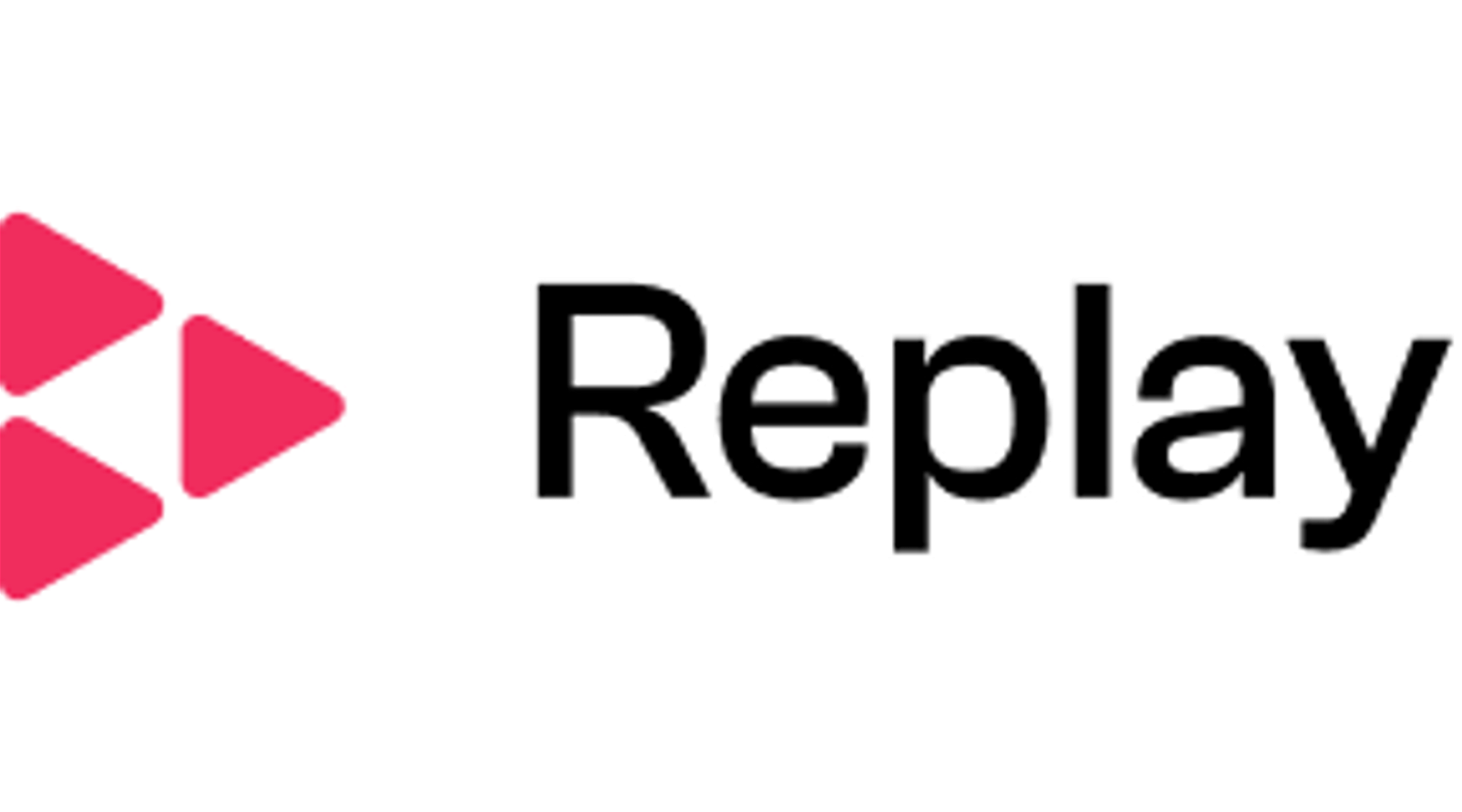 Replay.io is session replay software focussed on improving collaborative resolutions. It lets you jump to any point in execution, add Console logs on the fly, and squash bugs as a coordinated and unified team.
Features:
Async collaboration - Replay allows you to immediately share sessions with any member of your team and get to fixing the issues without any unnecessary time being lost.
End-to-end testing - Replay.io lets you record your tests in continuous integration and debug them after the fact.
.
Pull requests - you can add replays to your pull requests that will act as preview branches to your code. Other people can then see what went wrong and how you fixed the issue.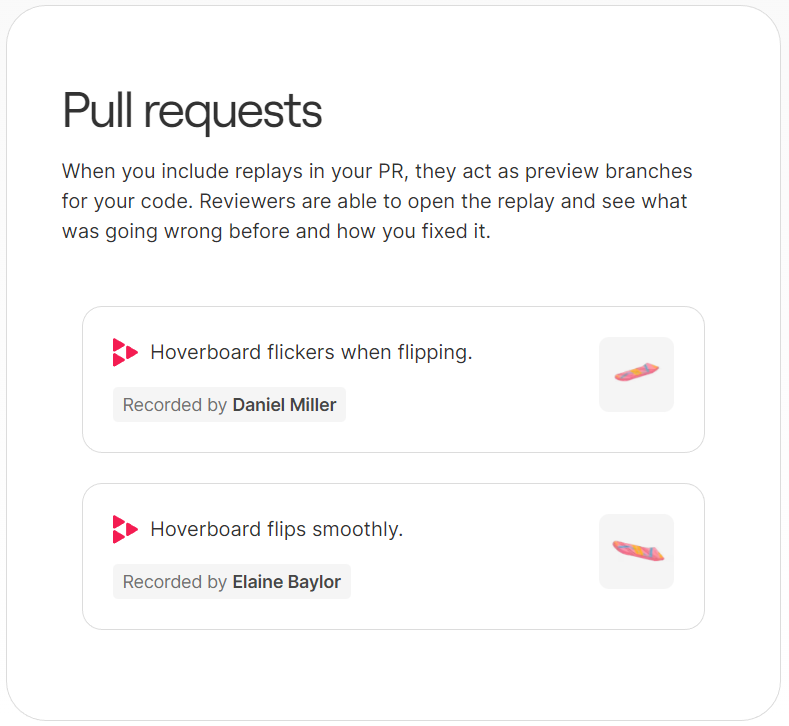 Pricing:
Replay.io is free for individual users.
For companies, the first plan is the Team license, priced at $20/mo/dev.
The Organization Licence is charged at $75/mo/dev, and if you've got a large team of developers on-hand, the Enterprise packages are available upon request.
3: Smartlook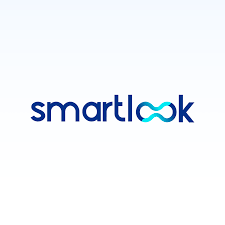 Smartlook styles itself as "the only combined quantitative + qualitative analytics platform that's actually easy for growing teams to set up and adopt."
With Smartlook, you can understand user frustrations and uncover bugs and errors instantly.
Smartlook has been built to integrate with existing tech stacks sporting over 50 integrations with the likes of Google Analytics and Salesforce.
Features:
Always-on session recordings - Record 100% of your site or app's traffic without the need to rely on data sampling, where errors often occur.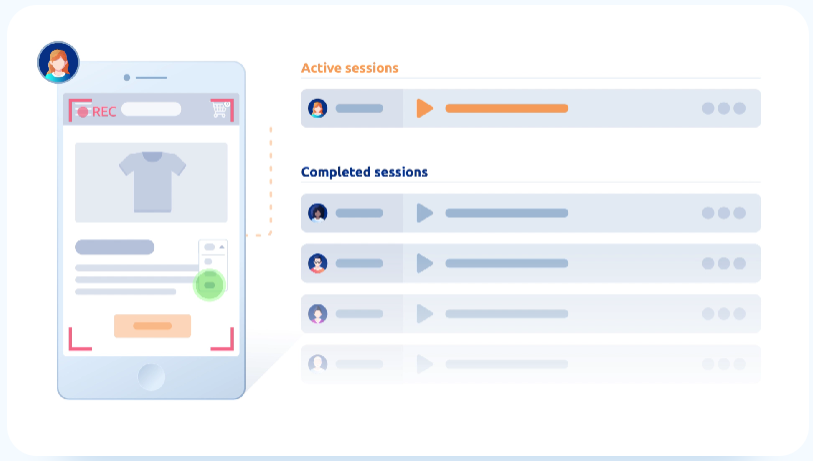 Heatmaps -
Allows you access to aggregated data in a single image so you can fully understand the nature of a problem and determine a resolution. This can make it a good
alternative to HotJar
, which focuses heavily on heatmaps.
Funnels - Dig deep into your user's browsing habits with deep customer analytics and learn where and why potential customers drop off in the customer journey.
Pricing:
Smartlook has a free plan providing basic analytics and reporting and is a great introduction to the product.
They offer a Pro plan which comes with more advanced features and analytics, for $55/mo, and they offer bespoke licensing packages at the enterprise level.
4: FullStory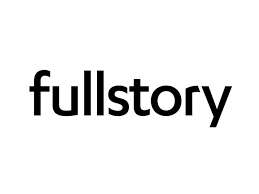 Fullstory is a digital experience intelligence platform that provides companies with deep, data-driven insights into their customer's online behavioral activities and habits.
FullStory's proprietary auto-capture technology allows you to capture everything your users see retroactively—plus the corresponding, long-tail data that can help uncover the actual user experience.
Features:
Tagless auto-capture - This feature allows you to find issues that could have otherwise flown under the radar. From 404 pages to user-facing bugs, auto-capture will notify you so that you can start providing a fix.
Private by default - Fullstory session replays come with features like wireframed replays and flexible masking to make sure you only ever access the data you are allowed and supposed to access.
Key metrics & analytics - From frustrations signals to funnels and conversions, Fullystory gives you an abundance of data-driven behavioral insights into UX that allow you to improve your technical performance.
Pricing:
Fullstory pricing is not publicly available. Anecdotally we found that typical costs are between $300-$1000 per month depending on the number of seats, sessions, and duration of the retention of data.
5: Mouseflow
Mouseflow is session replay software that has won numerous awards from the likes of G2.
It has been built with enterprise-class data protection and cross-function collaboration in mind so your team can meet customers' needs in the right way.
Features:
Auto-scored recordings - Mouseflow provides you with auto-scored recordings. Your Friction Score enables you to identify the most urgent issues that need tackling quickly.
Feedback tool - Mouseflow feedback lets you capture audience feedback when it matters most. Pre-empt customer dissatisfaction by capturing and addressing their issues in real time.
Heatmaps - Mouseflow offers its users 6 different types of heatmaps from which to understand their customer's true UX better.
Pricing:
Mouseflow comes with 6 different pricing options.
Free - 500 recordings per month = $0/mo
Starter - 5,000 recordings per month = $31/mo
Growth - 15,000 recordings per month = $109/mo
Business - 50,000 recordings per month = $219/mo
Pro - 150,000 recordings per month = $399/mo
Enterprise - 200,000+ recordings per month = Upon request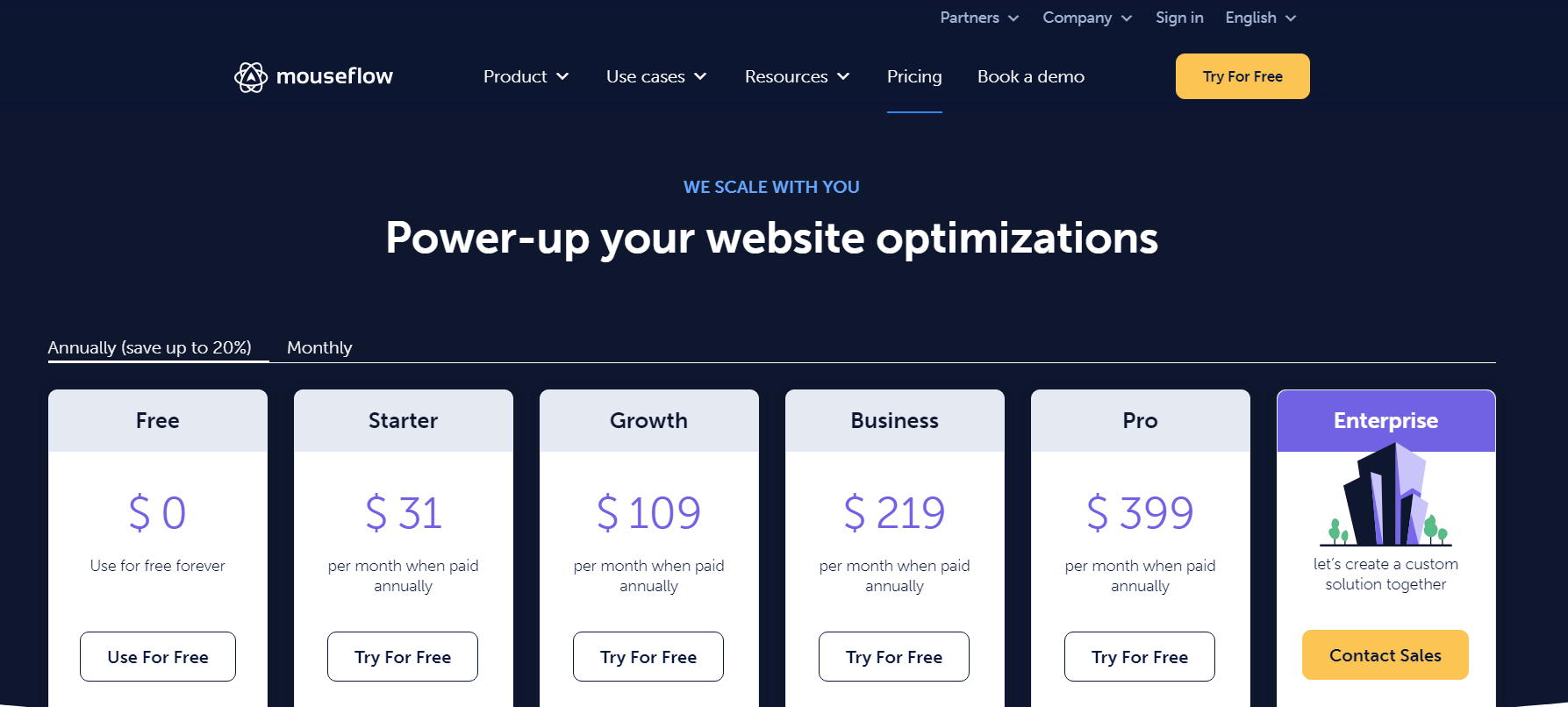 6: Lucky Orange
Lucky Orange has a rich set of tools, including Dynamic Heatmaps, Session Recordings, and Surveys.
The solution is largely focused on customer feedback via features like live chat, and surveys, and it sports robust features for conversion funnels, dashboard insights, and form analytics.
Features:
Live recordings -
Lucky Orange gives you the ability to record and follow any user session live in real-time, in addition to options for timeline views and full session replays.
Flexible customization - A key attribute of Lucky Orange is its ability to let you set up the way you use session replays and its other features. You can define all parameters and stipulations for a truly bespoke solution.
No go slow - Many session replay solutions have the uncanny ability to slow down website and application performance. Lucky Orange users will never experience performance issues, regardless of how high their usage stats may be.
Pricing:
Lucky Orange is available in 6 different pricing options.
Free - 500 page views per month = $0/mo
Build - 10,000 page views per month = $14/mo
Grow - 40,000 page views per month = $28/mo
Expand - 100,000 page views per month = $56/mo
Scale - 300,000 page views per month = $120/mo
Enterprise - Available upon request
Conclusion
There are a lot of different session replay software out there these days, most of which are pretty good to one degree or another.
However, If you are interested in finding session replay software that delivers industry-leading capabilities - making it easy for users to report issues, automatically delivering detailed bug reports, and finding hidden bugs - and you want this at a truly competitive price point, we urge you to start today with a
free 14-day trial
of Bugpilot!
You won't be disappointed!